If you are interested or if you have any questions contact us today to know how we could help you.
My RosterTM platform comes with a mobile app and web portal to schedule your team shifts, set weekly staff availability, automation for shift replacement, copy weekly or daily shifts, create holidays/leaves, etc. Contact us now or register now for FREE. A quick glimpse of the platform below:
---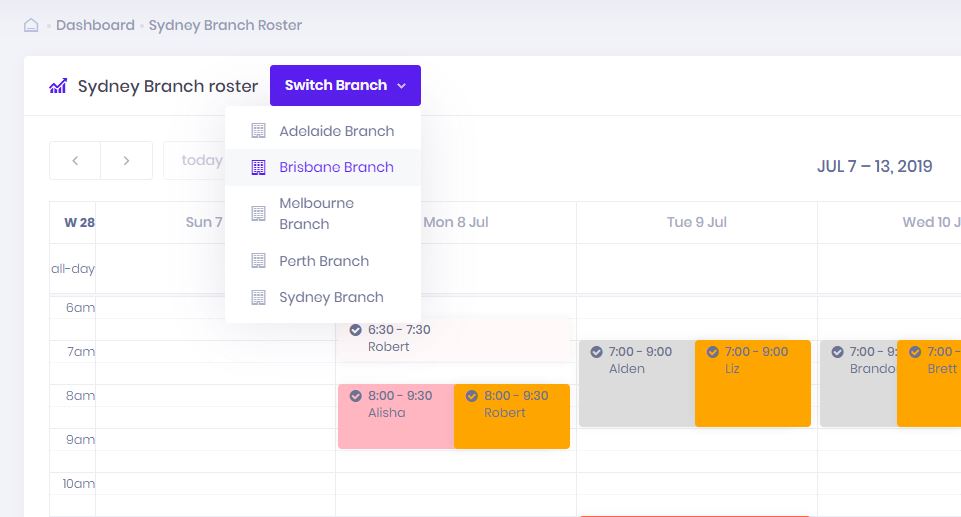 Create multiple branches
You can create roster for multiple Branches and link the staff to multiple branches if they can work in multiple places

Switch between multiple branches
You can switch between multiple branches to create shifts for the staff members

Roster Templates
Save roster templates for different shift slots and easily apply them in seconds when creating your roster

Leave Management
See who is available to fill any shift at a glance with our built-in leave management feature

Automation for shift replacement
When a staff is unable to work, the platform will trigger a notification to Admins, Branch Admins and the staff who are available in the time slot as an email and mobile app. If a staff member is available, they can assign themselves the shift which notifies the Admin and Branch Admins.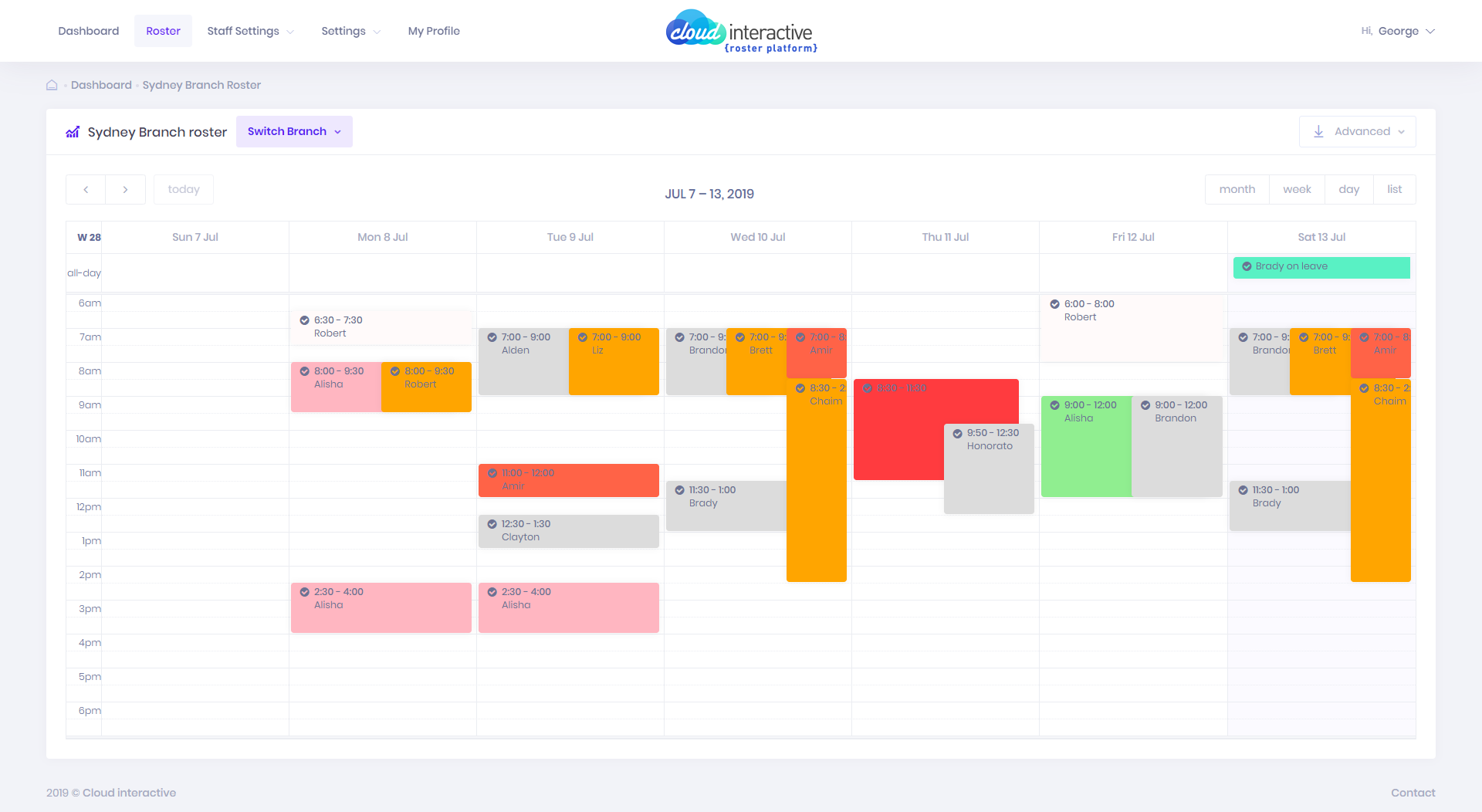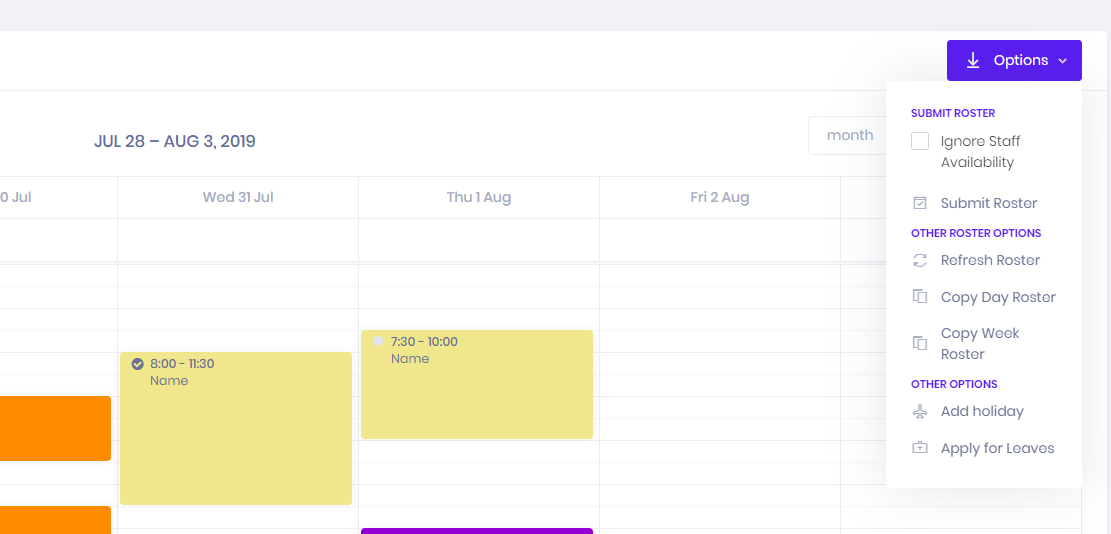 Publish to Staff
Employees receive published rosters instantly through My Roster App so they never miss a shift

Simplify Employee Communication
Give staff the information they need by publishing rosters directly to the My Roster app. Staff receives shift reminders straight to their mobile device to ensure they don't miss shifts and alert the managers instantly if they are unable to work.


View Roster
You can view the roster in a different look and feel by selecting Month / Week / Day / List views.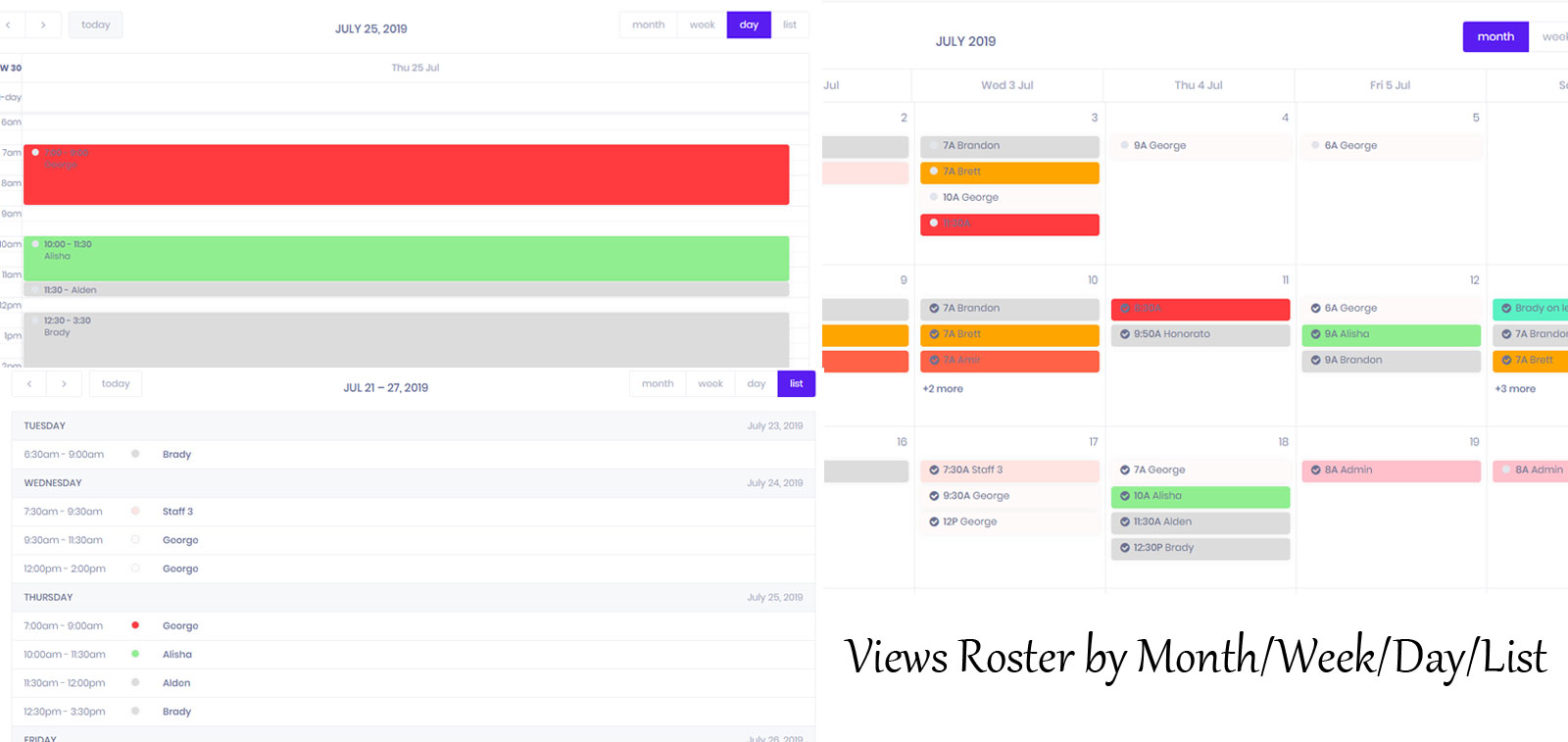 Below are some of the features of the platform:
Create Branches / Teams / Stores
Create Staff in respective branches

If the staff works in multiple branches you should be able to link staff to multiple branches
Send Welcome emails to staff
Create Branch Admins if you have multiple branches so that they can manage the staff under the branch
Staff can create their Availability, or you can create/modify them
Staff able to login in the mobile apps
Staff can apply leaves for approval and upload certificates

Create a roster for one or more branches

Use the options to Copy Day Roster or a Week roster shifts so that you don't have to manually do them again.
Submit the roster when you can happy with the roster so that emails/notifications will be sent.
Platform demo on Youtube:
Platform demo on Youtube:
---

If you are interested or if you have any questions, contact us today to know how we could help you.